Fuel Shortage In The United States
The rumor: There's a fuel/petrol shortage in the south eastern United States.
The truth: There ISNT


People are currently HOARDING FUEL. Which is really starting to anger a lot of us. Yes the price of fuel has gone up, but that doesn't mean that there is a is a shortage. Now we have things happening like this: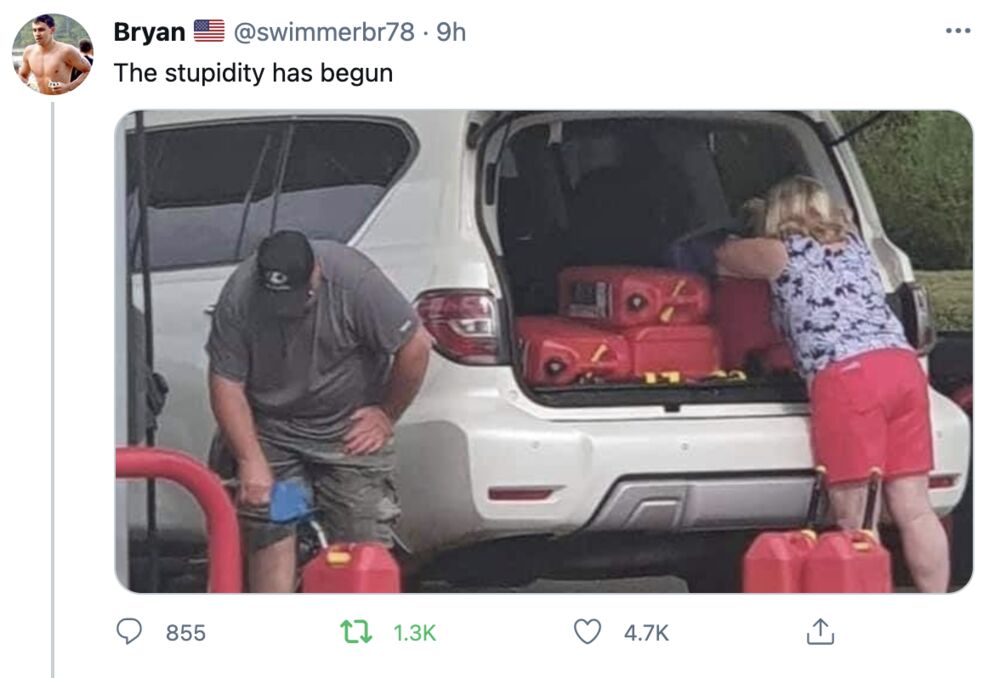 The truth of the matter is
there
is not a
national gas shortage
.
The story:A cyber-attack forced the largest U.S. fuel pipeline to shut down over the weekend, threatening to crimp Southeast U.S. supplies and raise prices if the pipeline isn't brought back online soon.
 Colonial Pipeline Co., operator of the 5,500-mile conduit for gasoline, diesel fuel and other refined products to the East Coast, has said it was bringing segments of the pipeline back online and it hoped to substantially restore operational service by the end of the week.
Given that the pipeline will take at least several more days to come back into service, prices at the pump could rise as inventories of gasoline are reduced in states expected to be particularly hard-hit, including Georgia, North Carolina, South Carolina and Tennessee
This caused a "concern" over shortages and higher prices. Yes the prices have become a but higher but NO there is NO FUEL SHORTAGE! This is like the toilet paper thing all over again.
UGH
Thoughts?