And my vote goes to of course Star Wars Episode 5.
The Empire marches on into the next round with a resounding 8-0 victory.
Just for you Atem, the theme is below. I think it deserves it.


Spoiler:  
Round 7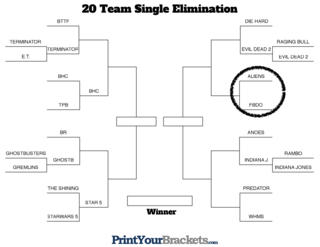 Next up sees the Xenomorphs take on Ferris. 
Aliens vs Ferris Bueller's Day Off
Vote below for your selection. Vote lasts for 24 hours. 

Spoiler: