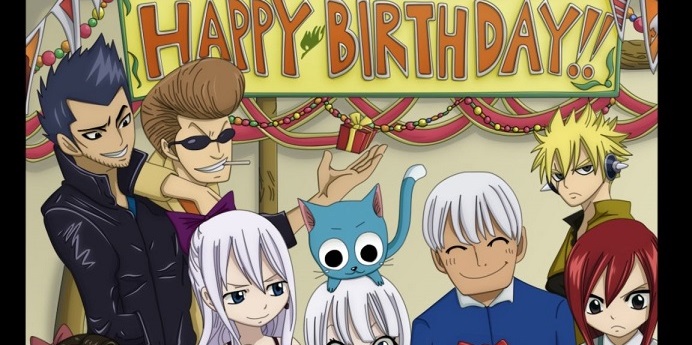 It's Animeleague's Birthday this 24th February and to Celebrate we shall be running events across every section on Animeleague, as well as the Virtual Anime & Gaming Con event in the chatroom this 27-28 February! This is what we have in store -

#1. Virtual Anime & Gaming Con this 27-28 February

An Online Convention bringing the community together in the chatroom and over stream. There will be video gaming tournaments, talks, panels and lots of fun. Stay tuned for a full schedule to be released next week!

#2. Animeleague Special Birthday Raffle

We have a free to enter raffle going up on the 24th February, with the results drawn on the final day of our celebrations on Sunday 28th February at 8pm. Prizes will include two tickets to an anime & gaming con of your choice, AL merchandise, AL points/perks and more.



#3. Events Across the Forums

Each section shall be running it's own event, and we shall also be running community-wide events as well. Click on each link below to check them out -

Entrance Lounge Birthday Icebreaker: A place to get to know other members and a chance to make new friends in celebration of Anime League's Birthday week!

AL Journal's Birthday Matchup Event: Come join to be matched up with other participants in a joint journal! Prizes for the best journals!

ClanNation's Best Birthday Party Ever: Until the end of the month, we've opened all the clans for all members to see and post in! As part of this, each clan will be making a special birthday party! Come join in each party and help decide which is the best!

General Discussion's Daily Spot the difference: Come join the game of spot the difference every day! First person to see it gets AL Points!

Anime & Manga's Ultimate Favourite Anime - Come join the ultimate poll and debate to determine which anime is the best of all time!

The Crazy League Birthday Spam Event: Go nuts and spam as much as you want. Celebrate the birthday in spammy style, and win prizes for posting the most.

Arts, Cosplay & Writing Fancy Dress Contest: Aka cosplay as they call it nowadays

Find something you've worn in the past and show us a photo. A second event of Build a Birthday Story is also being run.

Video Gaming Journals!: Make a topic and post screenshots on the games you play in a fun contest to show off your gamers side!

Entertainment Zone's Standoff!: Come join the ultimate standoff! More details to come.